SERVICE EQUIPMENT
For over 35 years, the Service Equipment division of JohnDow Industries has manufactured and distributed shop equipment for the automotive, heavy-duty, agricultural, and industrial markets. From oil drains to gas caddies, the service equipment line includes fuel handling, oil & fluid handling, and shop equipment.
View our Catalog >>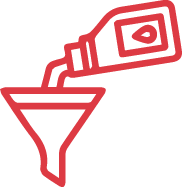 OIL & FLUID HANDLING
An extensive line of oil drains and fluid handling equipment with quality workmanship and innovative features. For both automotive and heavy-duty truck applications, products include steel and poly-constructed oil drains with models including self-evacuating, pump assist, and low-profile designs.
Economy Oil Drains
Fluid Evacuators
Pump Assist Oil Drains
Combination Drains
Self-Evacuating Oil Drains
Fluid Extractors
Low-Profile Oil Drains
Oil & Fluid Handling Parts & Accessories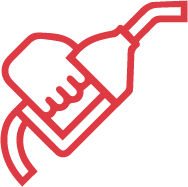 FUEL HANDLING
A line of fuel handling products designed to meet the requirements of a multitude of applications and industries. Our fuel products have proper certifications to meet or exceed OSHA regulations so you can safely handle fuel in your shop. With more models available than any other company in North America, these products are designed for safe, effective and affordable fuel dispensing, transport and storage.
UL Listed Fuel Caddies
UN/DOT Approved Poly Fuel Caddies
UN/DOT Approved Portable Fuel Station
DEF Delivery Systems
Diesel CarryTanks
Fuel Handling Accessories and Parts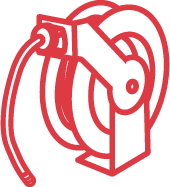 SHOP EQUIPMENT
A line of equipment products promoting environmental responsibility, general service, shop productivity and employee safety. These include oil filter crushers, tire taxis and oil and grease dispensing products, among others.
Aboveground Used Oil Storage Systems
T.O.M.C.A.T Camber Adjustment Tool
Oil Filter Crushers
Portable Exhaust Extraction System
Oil & Grease Delivery Systems
Tire Taxis
Oil & Grease Guns and Accessories
Smart Cart Storage
Portable Fluid Dispensers
Interior Protection Supplies
Hose Reels for air, oil, water and grease
Service Manager Supplies
When you're running a professional repair facility, time is everything. And subpar equipment can cost you and your business time and money. Trying to find professional shop equipment for daily usage can be a challenge, including:
Obtaining quality, tough equipment designed to withstand the shop environment
Reliable equipment that works day in and day out
Limited certified equipment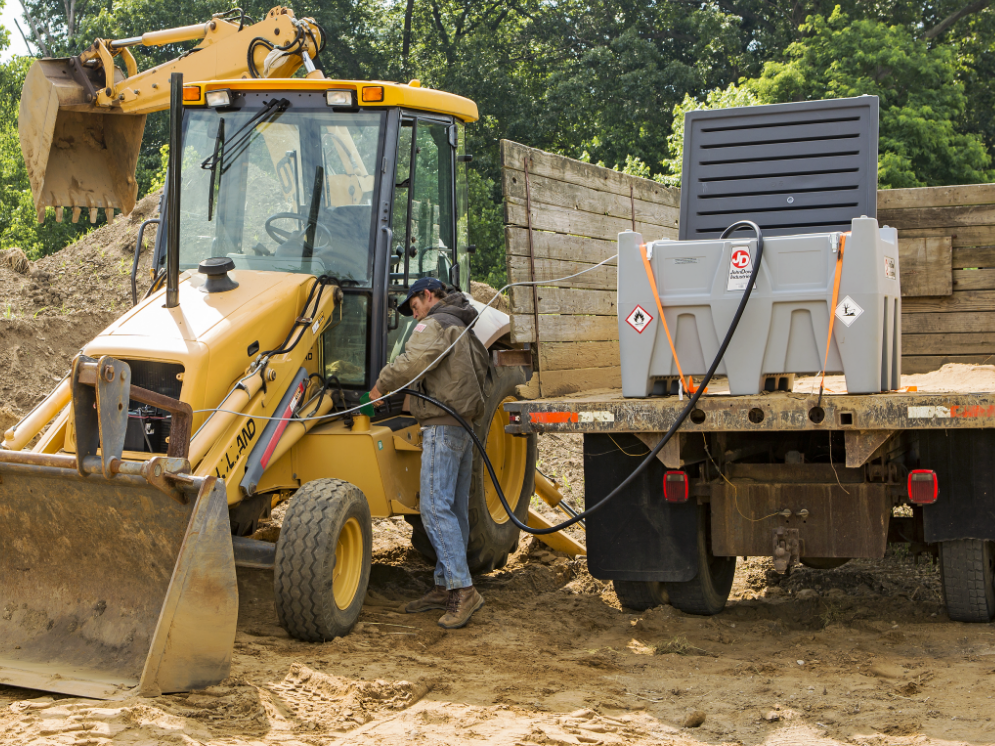 At JohnDow, we are known for our service equipment. We're unapologetically proud of our product quality and we build our products for you to use for years to come. 
With JohnDow Service Equipment, you get:
Well-built and durable products that last and work the same, every time
Tired, tested, and proven superior products with safety features and multiple compliance certifications not many companies can claim
High-quality structural products made of steel or strong polyethylene
Designed with the user in mind: features created for real-life scenarios
Products for any service professional regardless if your shop is your garage or a 20-bay facility

Here, your customers are our customers. Since each customer is unique, we never use automated systems and instead have our dedicated Customer Support team personally handle all product inquiries. 
High-Quality Products
JohnDow has the professional service equipment you need to efficiently run your repair facility so you can focus on your core repair business.
Save Time & Money
We maintain competitive pricing without risking quality. Questionable equipment can break, cause more issues than solutions, and have a significant impact on your turn-around-time — all wasting your time and money.
We Handle Customer Service
Our in-house experts are readily available with immediate solutions when you need assistance or guidance.
HAVE A QUESTION? OUR EXPERTS CAN HELP.
Give us a call at
1-866-382-5057

or fill out the form below and we will reach out as soon as possible.