EUROVENT EXHAUST EXTRACTION
With more than 18 years of design experience, the EuroVent team knows what you need for a safe, efficient, professional and economical exhaust removal system. In fact, EuroVent is the only vendor approved by all major vehicle manufacturers in North America.


Providing service for the automotive, heavy-duty, and industrial markets, our suite includes overhead rail systems, overhead telescoping systems, overhead fixed hose recoil-style reel systems, and underground disappearing systems. We don't stop there — we also offer a line of the highest performing professional High-Volume Low-Speed (HVLS) fans, backed by extensive research and testing. View our Catalog >>
When you're trying to connect your customers with the best venting solutions, you may face these familiar challenges:
Finding the perfect product for a new build or upgrade
Creating climate-controlled work environments
Exhaust/fume management
Shop management
Product support
Tech retention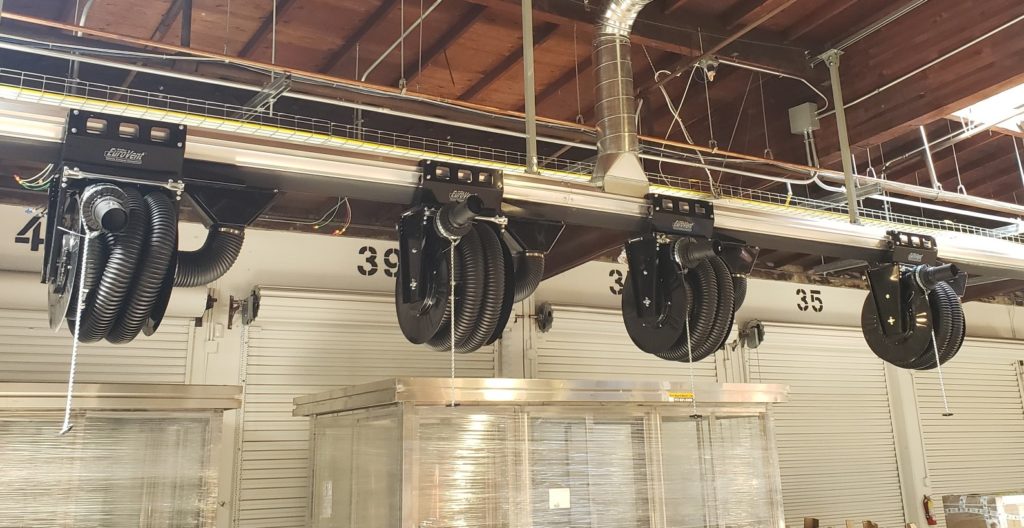 With EuroVent, you get more than just a high-quality system. You receive the reassurance of tried, tested, and proven products from one of the most respected equipment manufacturers in the market. Our experienced project managers — who come with more than 18 years of engineering and time management experience — will see your custom exhaust extraction system plan through from beginning to end. They ensure your specific needs are met within your project timeframe to create a top-of-the-line, healthy work environment to increase productivity and retain talented technicians.
Send Us Your Drawings & Requirements
Our experienced team members will gather your project details to calculate the performance parameters of your vehicle exhaust extraction system.
Receive a Custom Exhaust Extraction System Proposal
Within five business days, our experienced engineers will provide you with a cost estimate and design package to fit your facility's specific requirements.
Simply Review & Modify Plan, Then Get to Work
Once you've gone over our detailed CAD drawings, we'll make any modifications and send the final plan to the contractor for installation.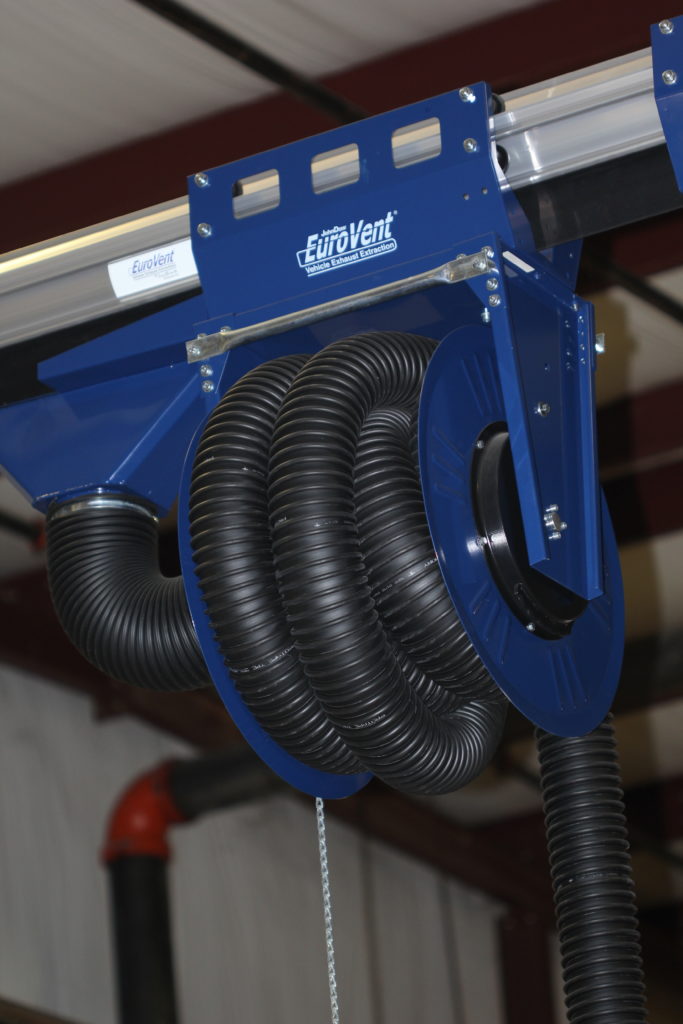 What EuroVent has to offer:
Overhead rail exhaust systems

In-ground exhaust systems

Out-the-door exhaust systems

Portable exhaust systems

System accessories & parts

Motorized hose reels

Fixed hose reels

Telescoping drops

HVLS fans
HAVE A QUESTION? OUR EXPERTS CAN HELP.
Give us a call at
1-866-382-5057

or fill out the form below and we will reach out as soon as possible.